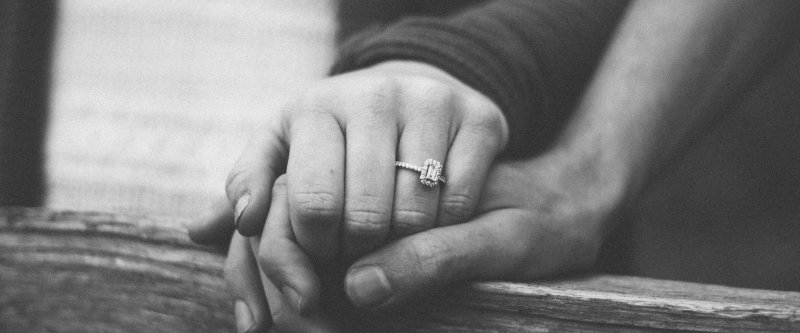 So, you're engaged? Top 10 things to do next
To find someone you love unconditionally and to have them feel the same way about you, is simply magic. To take the next steps with this person and commit your life to them as you become newly engaged is an extremely exciting time
We meet with couples all year round and help plan weddings from rustic and quirky to fairytale elegance, so we know what planning entails; the ups, the downs, the excitement, the anxieties, but rest assured, when you decide to have your wedding with us, we will pull out all the stops in ensuring your big day and all the build-up runs entirely smoothly and will be there with you to assist and answer as many questions you may have along the way.
Here are our top ten things WE think you should do, as soon as you become engaged!
Newly engaged Tip 1: Call your family and spread the news
Call your parent, siblings and best friends to let them know about this exciting time in your life. Of course, unless you want to keep it a secret and surprise them. Chances are your parents already know about it and are eagerly waiting for a phone call from you.
Newly engaged Tip 2: Get a manicure
Your hands will be the centre of attention for the next couple of days with everyone looking at the ring so a fancy manicure and clean, shaped nails are a must.
Newly engaged Tip 3: Post a ring selfie
Now that your family and close friends know and your manicure is on fleek, it is time to let the world know about this amazing and exciting time in your life. And what better way to do that than post a ring selfie on social media.
Newly engaged Tip 4: Celebrate and enjoy the moment
Take a breather, enjoy each other and let your loved ones celebrate your engagement. From a small get together to a large engagement party, this gives you the opportunity to celebrate with your friends and family.
Newly engaged Tip 5: Think about the date
This part of planning a wedding is key as the most desirable venues get snatched up very fast. So it's a wise idea to start consider when you would like to say "I DO".
Newly engaged Tip 6: Look for a venue
Once you have selected the date, it is time to enquire. Find venues that "WOW" you and send on enquiries, get packages, speak to a coordinator and pop in for a show around because only the place that will mesmerize you will be right for you.
Newly engaged Tip 7: How big would you like your wedding?
Determining the number of guests and size of the wedding at an early stage will allow you to plan the big day more efficiently, such as your venue choice. Whether it is 50 guests or 500 guests, this is your day, so enjoy it.
Newly engaged Tip 8: Discuss a budget
Before you can take the next step of planning your big day you need to discuss and determine your budget. Whether it is with your spouse or spouse and parents, without this there is no moving forward in the planning process.
Newly engaged Tip 9: Get on Pinterest
This is where the inspiration will come from. Get on Pinterest look for ideas for wedding décor, theme, colours and more and start creating a board to reflect to as you go along. Remember, there are never too many ideas!
Newly engaged Tip 10: Pick your maid of honour and best man
Before you get into planning and getting ready for the big day, you need to pick a person that will be by your side as you say "I DO", whether it is your best friend or your sister/brother, they should also be the ones that will be by your side for better and worse.
We would love to help you plan your big day here at the Four Seasons Hotel, Spa & Leisure Club Carlingford. To enquire about packages, pricing or to book a one-to-one showaround, drop us an email to events@fshc.ie, callus on +353 42 93 73530 or visit: https://www.4seasonshotelcarlingford.ie/.