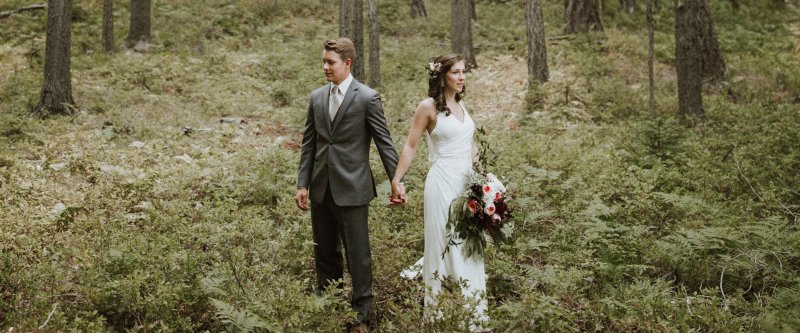 Your Complete Wedding Checklist...
2-4 MONTHS AFTER ENGAGEMENT
1. Sit down with your partner and decide what type of wedding you would like
2. Decide how many guests you would like (This will help you choose your venue)
3. Draw up your budget
4. Pick potential wedding dates (Choose 3 and check with important guests to avoid clashes)
5. Research potential venues, enquire about packages and look at ceremony locations
6. Create a wedding website
7. Get engagement photos taken
8. Start a wedding folder and a system for keeping records of payments made and due dates.
9. Start the guest list: Consolidate the list of bride, groom & both sets of parents – Rank each guests:
1 – Must be invited
2 – Should be invited
3 – Not necessary to invite, but would be nice if they could
12 MONTHS +
1. Pop the question to your groomsmen and bridesmaids
2. View and book your venue and ceremony location
3. Look into wedding & engagement ring insurance
4. Start researching wedding suppliers such as photographers, videographers, decorators, florist, make-up artist, DJ/Band and check availability for all and book them.
10 - 12 MONTHS
1. Start composing a wedding day timeline
2. Book a celebrant
3. Decide what type of entertainment you want for arrival reception and book it
4. Research options for your venue and ceremony décor
5. Research wedding dress styles and bridesmaids' dresses
6. Book appointment with bridal shop to try on few dresses
7. Start gathering guest addresses and send "SAVE THE DATE" cards – this is important if you are getting married during a very busy time of year
8. Think about DIY projects – Use Pinterest for inspiration
9. Establish fitness, skin care & beauty routine
8-10 MONTHS
1. Order your wedding dress (Many boutiques consider under 6 months a "rush order" and may apply a fee)
2. Contact décor hire companies and book any extras you would like. E.g. Cherry blossom trees, fairy light backdrop etc
3. Book Honeymoon – ensure passports are in date for honeymoon
4. Order wedding cake
5. Book groomsmen suits and buy bridesmaids dresses
6. Book pre-marriage course – If required by your church or celebrant
7. Research and reserve accommodation for your guests
8. Refine Guest List
6-8 MONTHS
1. Start Planning Honeymoon
2. Order Wedding stationery and invitations
3. Start planning what flowers you would like
4. Buy or look into options to rent grooms suit
5. Start planning Hen and/or Stag parties
4-6 MONTHS
1. Research and book trials with hair and make-up artists
2. Send notification of intention to marry to the registrar (This is a legal requirement and you require to give a minimum of 3 months' notice)
3. Attend pre-marriage counselling (if required)
4. Meet with florist to discuss options
5. Decide on prayers, readings and music for mass booklets – check with your priest/registrar
6. Arrange travel vaccinations if necessary
7. Organise wedding transportation to and from the ceremony
8. Buy wedding shoes and other accessories such as hair-pieces and bow ties.
9. Prepare (Play/ do not play) lists for DJ/Band
10. Finalize wedding guest list
2-3 MONTHS
1. Send invitations
2. Begin writing vows
3. Book spa & beauty treatments for you and your bridal party.
4. Create a spreadsheet for RSVP's
5. Buy wedding rings and get the engraved
6. Attend dress fitting
7. Have a final details meeting and menu tasting with your venue
8. Organise gifts for groomsmen, bridesmaids, parents and each other
9. Organise outfits for flower girls and page boys
10. Organise wedding favours – allow extra time if you're ordering them online
11. Buy undergarments
12. Compile a wedding gift list (If you are having one)
13. Get best mans and groomsmen suits fitted
14. Decide on your song choice – first dance, reception entrance processional/recessional options
15. Get working on mass booklets
16. Check out and test few tanning options
17. Think about your table plan display in case you would like to order it from printers
18. Finalise your wedding day timeline and send to all vendors, wedding party etc
4 WEEKS
1. Have your final wedding dress fitting
2. Confirm details with all suppliers and make any last-minute adjustments
3. Review RSVP list and call any guest that has not yet responded
4. Finalise and order mass booklets/order of ceremony
5. Send photo list to photographer and videographer
6. Finalise guest list
7. Start breaking in your wedding shoes (Maybe have a spare of flats with you on the day)
2 WEEKS
1. Review RSVP list and call any guest that has not yet responded
2. Write speeches and vows
3. Collect your wedding dress
4. Get your "Something Old, Something New, Something Borrowed, Something Blue"
5. Create your table plan
6. Make arrangements for the caring of pets and plants while on honeymoon
7. Send final playlist to DJ/Band/Ceremony musician
1 WEEK
1. Give your venue the final head count and send them the seating plan
2. Print place cards
3. Pamper yourself with beauty treatments such as massages, facials etc
4. Assign bridesmaid and groomsman as contact on the day
5. Confirm all arrangements with wedding suppliers including times etc.
6. Do a full wedding dress rehearsal from undergarments to veil.
7. Pack an overnight bag for the reception
8. Pack for the honeymoon
9. Organise envelopes with payments to suppliers that are still to be paid and allocate a trusted person to look after that on the day.
2-3 DAYS
1. Make last minute changes to table plan if necessary
2. Have a manicure
3. Collect groomsman and grooms' suits
4. Confirm pick up time with wedding car company
5. Confirm time the cake will be delivered
6. Arrange the delivery and time of flowers
7. Arrange flowers/gifts to be given to parents and grandparents
8. Put together wedding emergency kit
1 DAY
1. Drop off place cards, table cards, menus, favours, table plan and all other decorations to the venue
2. Ensure the cake is on track to be delivered to the venue
3. Give an emergency contact number to all suppliers
4. Give your rings to the best man
5. Relax and get a good night's sleep!
WEDDING DAY
Its finally here! Enjoy every minute of it…
AFTER THE WEDDING
1. Pre-arrange for someone to return all the rentals
2. Get wedding dress to cleaners
3. Write and send "Thank you notes" to all your guests
4. Collect your marriage certificate
5. Enjoy the married life